Follow @insidefutbol




Rangers manager Mark Warburton feels that the arrival of Craig Flannigan as the Head of Performance and Preparation will help the Scottish side create a set-up that allows players to develop and thrive, while moving the club to the next level.
Flannigan, who started his playing career at Rangers as a youngster, was appointed to his new role two days ago after having worked for several other Scottish clubs, including Hibernian.

He will now head a new department called 'Performance and Preparation' which comprises a support network for the Gers' first team and which will see Flannigan work closely with the club's medical and fitness personnal as well as monitor the players' overall development and preparation.
And Warbuton is confident that the 42-year-old is the right man for the job in order to achieve Rangers' ambitious plans whilst reporting to him and assistant David Weir.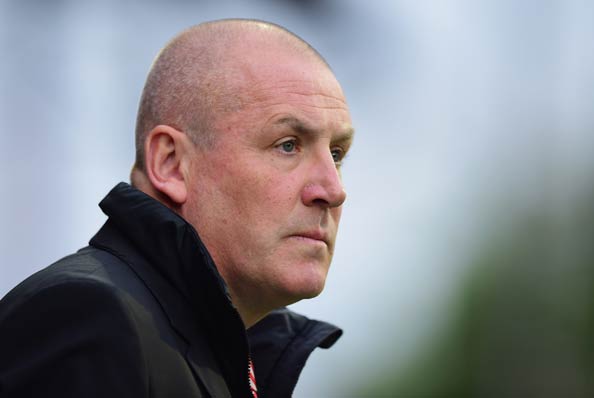 "To get him is a real coup for us and we need to constantly be moving forward to meet the demands of the players", Warburton told Rangers' official club site.
"We can't have the right players but the wrong staff; it's about us as a football department being the best we can possibly be", he added.
relatedNewsStory
"He will oversee everything, whether it is the physio, the strapping on a player, their gym work, the recovery periods in between, the corework of an individual player or a group of young players.
"It is whatever they need to fulfil their potential and we have players coming here who are very high up, some who are very raw in certain areas, others who are struggling and our job is to make sure everyone has the best chance to develop."
"Craig will work alongside the experts we have and he will report to David and I and it's about sharing the ideas we have."
The Gers have had a perfect start in the Championship, snatching all 30 points from ten games played so far, which makes them the prime candidates for promotion to the Scottish top flight next season.