Follow @insidefutbol




Rangers manager Mark Warburton has hailed the latest addition to the club's backroom staff, Neil McIlhargey, saying his quality is undoubted.
McIlhargey has joined the Glasgow giants as head of analysis from Brentford, the same side Warburton was in charge of last term.

The new appointment, who counts Watford amongst his former clubs, will be responsible for reviewing performances and making preparations for upcoming games, working alongside both staff from the Rangers' first team and academy.
Warburton is delighted to add McIlhargey to the team and told Rangers TV: "Neil brings outstanding quality, subject knowledge, and a real drive to perform.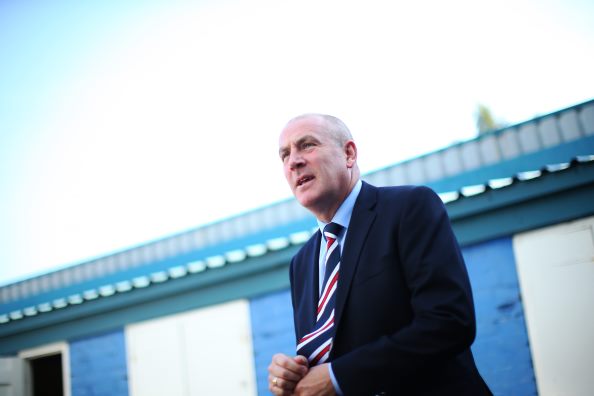 "He's worked at with the first-team at Watford when they were in the Premier League under Aidy Boothroyd, and I saw his quality there", Warburton continued.
relatedNewsStory
"He moved to Brentford and was there for five or six years, and he's a man who sets up departments, understands the subject and has a real knowledge and interest in it.
"He understands football too, which is really important, and he understands what David and I want out of it in terms of an analytical approach, be it the individual, be it a unit, or be it the team itself."
Warburton also backed the quality of his latest appointment, explaining it cannot be doubted and backing him to make sure that Rangers' players have the full picture before every match they play.
"It doesn't matter if you're 35 or you're 10, we need to maximise potential, and the better the quality of the staff we have coming on board, the better it will be, and Neil McIlhargey comes on board with a quality that is undoubted.
"We talk about being best prepared, and the players want to know what they are going to face in the next fixture."
McIlhargey is yet another backroom appointment at Rangers, who have been steadily adding to their staff since Warburton took charge, and in anticipation of a return to the Scottish Premiership next season.