Follow @insidefutbol




Rangers Under-20s boss Ian Durrant thinks that his charges will have impressed senior side manager Mark Warburton and assistant boss David Weir, who took in their latest performance.
Durrant's men thrashed Dundee United 4-1 in the Development League on Tuesday, moving into third spot in the table as a result and starting to dream about winning the league.

The Under-20s boss included a clutch of 16 and 17-year-olds, with several picked by senior side boss Warburton to make the step up, while Weir was also watching on.
Durrant told Rangers TV: "I just want to get progression and get some of the boys into the first team, the manager and big Davie were watching again so a few must have caught their eye."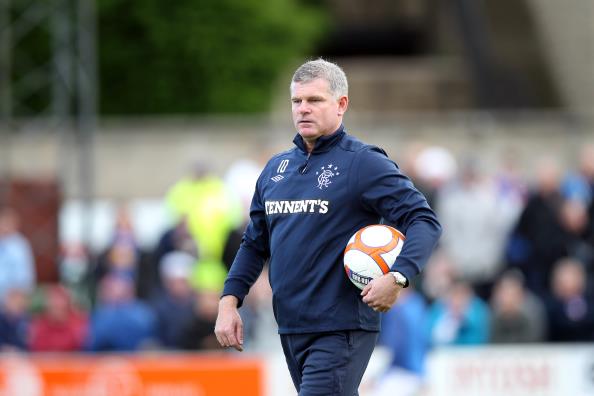 Durrant is happy with how his side are now performaing and cannot help but cast one eye on a potential title win, which he would enjoy immensely.
relatedNewsStory
"We're pleased to be third and now we'll push on and it would be great, not just for me but more for them, if we won the league but that is a long way away", he explained.
The next league fixture for Rangers' Under-20 outfit comes against Kilmarnock on 8th December, while there is then a break until a match against Motherwell on 5th January.
Warburton will be sure to be keeping a close eye on Durrant's side, as he is keen to promote youngsters to the senior squad, having already trusted in Ryan Hardie and Jordan Thompson this season.