Follow @insidefutbol




Rangers chairman Dave King has revealed that the club will never try to sign any player without manager Mark Warburton's approval.
The Englishman signed several players, mostly younger stars, during the summer transfer window, bringing the average age of the squad down to around 22.

As Rangers look to invest wisely, several of the new players came in on loan deals or as free transfers.
And King, who admitted that the board may not be able to sign all of Warburton's transfer targets, however, insisted that Rangers will never rope in a player the manager does not want.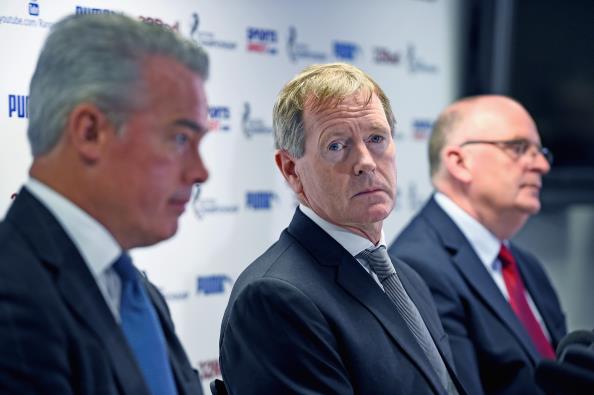 The chairman further added that he was very pleased to see the way in which the summer signings have gelled and have propelled the Gers to the top of the Scottish Championship table.
relatedNewsStory
"I think the target comes first. Clearly, money becomes a factor eventually but we are not constraining him by money", King told Rangers TV.
"The message to Mark is to go out and identify the targets and bring them to us.
"What we have said to Mark is he may not get all the players he wants, but he will never get a player he doesn't want.
"If you look at the level of business they have done in the transfer market, and I said this earlier, they have been uncommonly successful.
"If you go out and bring in that number of players, you might get 70% that work and 30% don't for whatever reason.
"But virtually every player they have brought in has actually outperformed and adapted very, very quickly, so that's been very fortunate from our point of view."
Rangers, who have 37 points from 14 games in the Scottish Premiership, will face St Mirren in a Scottish Challenge Cup game at Ibrox later today.