Follow @insidefutbol




Rangers boss Mark Warburton feels a pre-season tour to countries like United States or Australia would help his young players in terms of getting a different experience.
Rangers are currently leading the Scottish Championship table on 40 points from 15 games and are odds-on favourites to achieve promotion to the top tier this season because of the consistency they have shown so far.

With Rangers dropping down the divisions a few years ago, Celtic have dominated Scottish football in recent years, but their European performances have been poor and many have lamented the quality of the top division and the national team.
Warburton feels the governing body need to look at improving the elite players first and feels young players at Premier League clubs get a huge opportunity to experience something different when they go on pre-season tours to countries such as United States and Australia.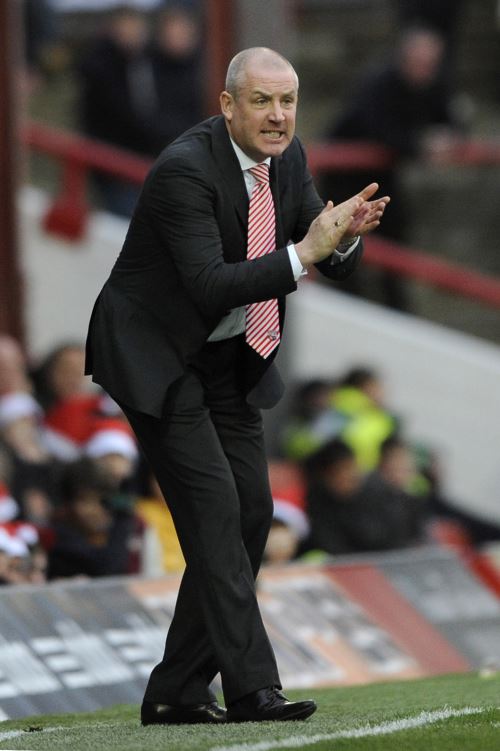 The Rangers boss feels if for example his young charges get the same opportunity, then the experience of touring and handling all the stuff that comes with it will provide a huge boost to their confidence.
relatedNewsStory
The Rangers manager told the club's official website: "You have to focus on improving the elite end.
"So when you look at the Premier League clubs, when they go to North America and Australasia in pre-season, the international players who were involved in tournaments are resting, and young guys get the chance to travel with the first team, work with the first team staff and get used to hotels, fixtures and media etc.
"That's a fantastic experience for them, and it's something we need to give our young players.
"If we, for example, went to North America for a pre-season, played a couple of fixtures and took between six and eight young under-20s players, then that's fantastic to see how they deal with it."