Follow @insidefutbol




Arsenal Under-19s goalkeeper Ryan Huddart has revealed that he has long idolised first team goalkeeper Petr Cech, and training with the senior side has helped him improve every day as a goalkeeper.
Huddart was on the Arsenal bench for their Champions League group stage games against Borussia Dortmund and Galatasaray last year.

The 18-year-old has made six appearances for Steve Gatting's Under-21s side, but has failed to keep any clean sheets.
Huddart considers himself lucky to be able to train with experienced goalkeepers like Cech and David Ospina and insists that they have helped him massively.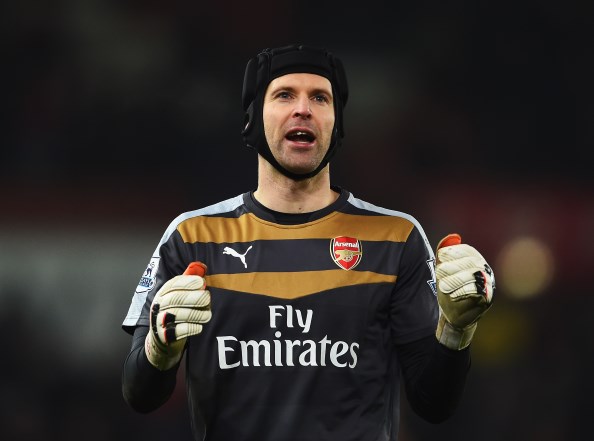 The former England Under-16 international enjoys a similar stature to Cech and believes that his movements are also similar to the 33-year-old.
relatedNewsStory
Huddart feels his shooting practice with the first team helps him get better quicker day-by-day.
The 18-year-old also thanked the goalkeeping coaches for believing in him and feels that aides in his development.
Speaking in an interview with the club's official website, Huddart said: "I'm lucky enough to train with the first team and working with people like David Ospina and Petr Cech has helped me massively.
"Me and Cech are a similar size and have similar movements on and off the ball so he has helped me so much.
"I idolised Cech before he came here. I can only improve with their help, and then with the shooting practice with the first-team players I can improve quicker and quicker every day.
"The work I do with the goalkeeping coaches helps massively as well – they believe in me and that helps."
Arsenal Under-19s take on Anderlecht Under-19s in the playoffs of the UEFA Youth League tomorrow.