Follow @insidefutbol




Rangers boss Mark Warburton has revealed that he did not visit Celtic Park to watch Dundee in action in a league game, with his side due to face the Scottish Premiership outfit in a Scottish Cup quarter-final clash later in the day, but knows the draw secured by the Dees was not lucky.
Managers often keep close tabs on their upcoming opponents by watching the team from the stands or following their matches on television.

But Warburton revealed that he did neither as we was aware that Dundee were going to field a weak team against Celtic in view of keeping their main players fit for the trip to Ibrox; although the 53-year-old admitted that Rangers will watch the recordings of the game.
And the Englishman, who praised Dundee's squad depth, with the Dees holding Celtic to a goalless draw at Paradise, explained that Rangers are looking forward to their cup meeting with Paul Hartley's team.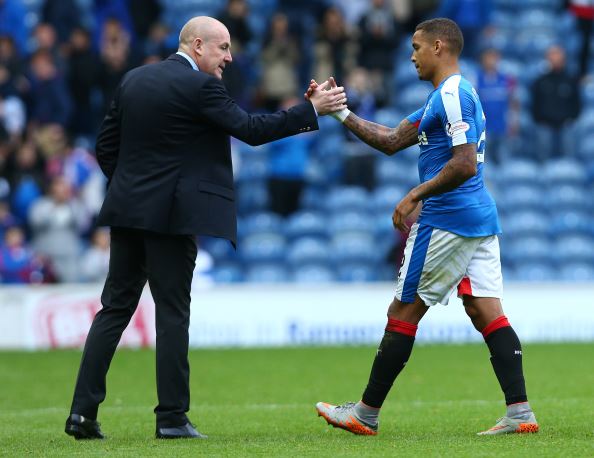 "We'll get a recording of the game and will watch it", Warburton was quoted as saying by the Scotland Herald.
relatedNewsStory
"Dundee played three at the back with five different personnel, so what do I gain from watching that?
"If I thought it would be beneficial I would have gone but I sat at home watching Aberdeen versus Dundee [United].
"People go to games sometimes for the sake of it, to tick a box. You don't just go for the sake of being seen in the crowd.
"Paul put it in the press that he was going to play different personnel. He indicated who he was going to drop and was true to his word.
"That tells us they have strength in depth because they went to Celtic – who are top of the table – and played with confidence and belief in what they're doing.
"It wasn't a lucky draw. So good luck to him, it'll be a good test on Saturday but we've got to look forward to that and enjoy it, surely."
Rangers, who beat fellow Scottish Premiership opponents Kilmarnock in the previous round of the Scottish Cup last month, are currently 14 points clear at the top of the Scottish Championship.