Follow @insidefutbol




Celtic loanee Michael Duffy has insisted that he was never going to give Rangers a guard-of-honour because he plays for the Bhoys.
The 21-year-old, who is on loan at Alloa from Celtic, received some flak after he refused to clap the Rangers players on to the pitch when his side lined up to applaud the Scottish Championship winners last Saturday at Ibrox.

Duffy opened the scoring for Alloa in a game that finished in a 1-1 draw, but the midfielder attracted more headlines for snubbing the guard of honour for Rangers, rather than his goal against Mark Warburton's men.
The striker defended his actions against Rangers and said that being a Celtic player he was never going to applaud the Gers players on to the pitch, despite his Alloa team-mates doing so.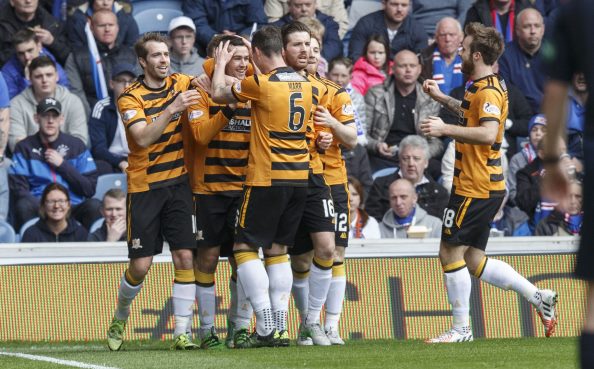 And Duffy believes more is being made out of the incident because Rangers couldn't get the win against Alloa.
relatedNewsStory
Duffy was quoted as saying by the Herald Scotland: "There's nothing much else to it really. I play for Celtic, so that's the only real reason I did it.
"I'm sure it will all die down after a while but it's funny to see everyone go mad about it. It's just the way it is being a Celtic player.
"There probably wouldn't have been that much of a deal made about it if Rangers had won."
Duffy joined Celtic from Derry City in January last year, and he was loaned out to Alloa for the season last summer.