Follow @insidefutbol




Manchester United and Arsenal linked striker Alvaro Morata admits that he has offers from Premier League clubs and is confident that moving to England would be a forward step in his career.
The Spaniard seems to be on his way out of Juventus this summer as Real Madrid are expected to trigger the buy-back clause in his contract, but he is also not destined to stay at the Bernabeu for too long.

The Spanish giants are expected to put him in the shop window once they buy him back and a number of clubs across Europe are keen to get a hold of Morata in the transfer window.
Paris Saint-Germain have been linked with a move for the Spaniard, but Morata is attracting heavy interest from England too as top clubs such as Manchester United, Chelsea and Arsenal are keen to take him to the British Isles this summer.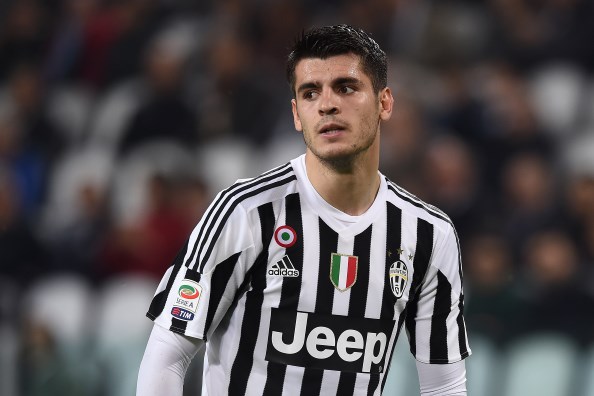 The 23-year-old forward is aware of the interest from English clubs and believes a move to Premier League would only be beneficial for his career as he feels he has the game to succeed in England.
relatedNewsStory
Morata told Spanish daily AS: "There are some tempting offers from England, and I am not only talking about the contract.
"I think for my style of play, the Premier League will be a great destination; I am not saying that I don't want to go back to Juventus, a team I can only speak good things about.
"I am saying moving to the Premier League would not be a backward step. With what I have learned in Italy, I can learn something more in England and become a complete and better player.
"I am 23 and all I want is to progress, play, learn from the best and play in a good league."
While he wants to make a name for himself at Real Madrid, he is aware that will be difficult and indicated that he is ready to find success away from the Bernabeu.
"My wish is to succeed at Real Madrid, but they already have some great players and I want to play regularly and feel important.
"Let's see what happens at the end and where I am going to play."