Follow @insidefutbol




Rangers manager Pedro Caixinha claims if he did not believe his side could beat Celtic this weekend then he would resign and go home.
Caixinha led the Gers into battle against their arch rivals last weekend in the semi-final of the Scottish Cup, but Rangers came up short as Celtic eased to a 2-0 victory and a spot in the final.

This Saturday the two will go head to head again, this time in a league encounter, and many expect Rangers to again struggle to match Celtic's level.
But Caixinha insists there is belief within the Rangers squad that Celtic can be beaten, something which if it happened would be the first defeat suffered by the Bhoys in domestic football this season.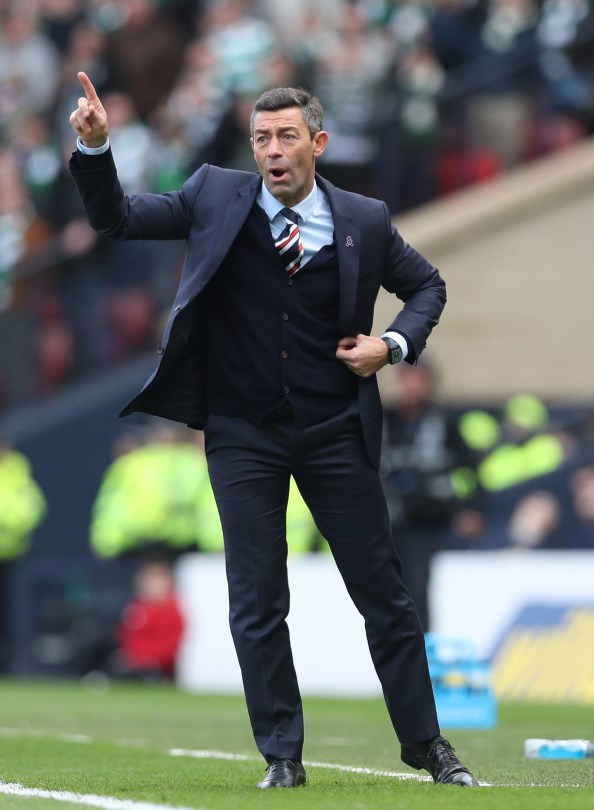 "If there is not [belief], I would not be here facing you", he said at a press conference.
relatedNewsStory
"If I don't believe I can do these things I am not going to show up.
"I just resign and go home", the Portuguese added.
Caixinha also explained that Rangers have thoroughly assessed their performance in the cup clash and know where they came up short.
The Portuguese stressed too that he quickly recovered from the loss and is ready to go again.
"We analysed the game, and we know what we need to do. We know what we didn't do, so we need to put commitment and passion on the pitch", he said.
"In this club, we respect all the clubs, but the winning mentality is always present with us.
"It is normal after a defeat that I need one day to recharge my batteries, but after that, I am standing again to face whatever I need to face with a smile on my face."