Follow @insidefutbol




Celtic assistant manager Chris Davies insists that the team's upcoming busy schedule means that the entire squad will need to be involved and he is confident given the culture boss Brendan Rodgers has instilled everyone will be ready.
The league leaders will be playing as many as 13 games over the course of the next one-and-a-half months, with two of the fixtures being in the Champions League.

According to Davies, the tough schedule means that they will have to use the entire squad with even the fringe players needing to be on their toes to play.
However, from what he has seen at the Lennoxtown training centre, the assistant manager says that it will not be that difficult for the squad players to fit into the playing eleven given the kind of mentality that has been instilled at Celtic Park by Rodgers.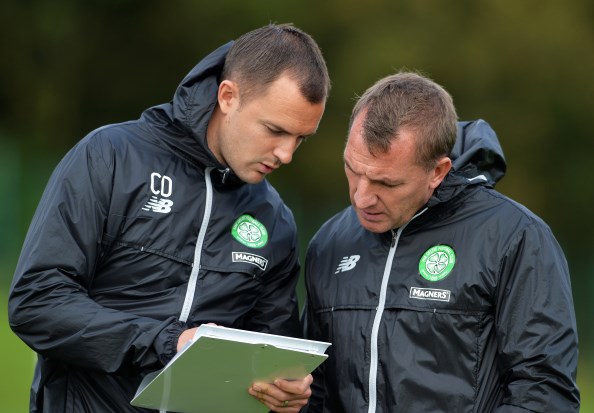 "It's the busiest period of the season coming up in terms of the sheer volume of games", Davies told his club's official website.
relatedNewsStory
"We have 13 games in a six-week period, which works out about a game every three or four days, so we're going to have to use the whole squad and make a big push now towards the winter break."
As far as the need to carry on with a winning momentum is concerned, Davies said: "That's something which maybe hasn't been mentioned as much but it's definitely a factor in football.
"To maintain the high level of performance for such a long period packed with so many games is another positive for us.
"The manager has installed a culture whereby the players are very much a squad of players rather than just a team.
"The mentality is such that the players who aren't starting a game are working hard on their fitness and their own development and their game so that when they do step into the team they're ready and prepared.
"That mentality is ultimately set by the manager and the culture he has established.
"That's allowed us to change players and different players have game-time and perform at a high level.
"All the players in the squad are valued and feel valued by the manager and the staff.
"That's important as well because each and every one of them is important and unique and we need them all.
"The success of this run is testament to that."