Follow @insidefutbol




Celtic development squad boss Tommy McIntyre believes the success of the first team is rubbing off on the young players in the academy.
Brendan Rodgers' team, who are now unbeaten in 66 domestic matches, lifted their first trophy of the season when they beat Motherwell in the Scottish League Cup final last weekend.

The Bhoys are also in line to be involved in Europe in the new year via the Europa League, if they manage to attain a positive result against Anderlecht in their final Champions League group stage game later in the month.
On the other hand, the Hoops Under-20s have also started the season in spectacular fashion, winning their opening four Development League games, scoring 11 times and conceding just once.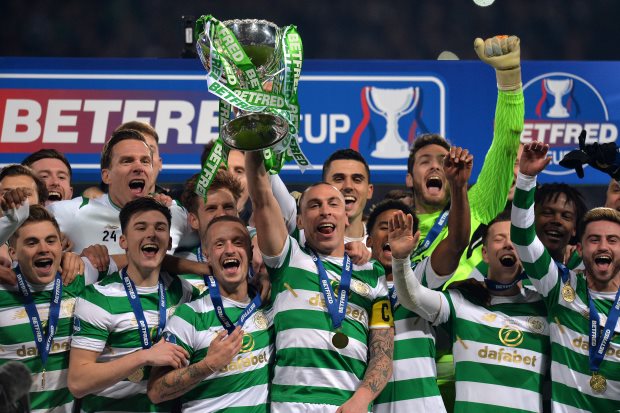 And McIntyre thinks the vibrancy of the development squad is stemming from the success of the first team.
relatedNewsStory
"It's going great", he told Celtic TV, when asked how things are going at the academy.
"It's a really vibrant place and everything stems from how successful the first team are.
"The amount of time the coaches and even the manager spends in the academy [is great].
"You can see that it's starting to get refreshing."
McIntyre went on to add that his charges are very much enthusiastic about the first team's splendid domestic run.
When asked if his boys are enjoying the first team's run, McIntyre replied: "Who wouldn't?
"They are desperate to get there and the good thing about it is that sometimes after a first team game, some first team players need a training session and also some development squad players.
"So they train together and it's a great learning environment.
"If you are a young player, then you should be very enthusiastic about it."