Follow @insidefutbol




RB Leipzig have taken a tough transfer stance with regards to Arsenal and Liverpool linked Emil Forsberg and are unwilling to budge from their demands.
The Swedish attacker has been linked with a move away from RB Leipzig since last summer, but the Bundesliga outfit have held onto him despite the player wanting to leave.

Forsberg has been on the radar of several clubs in Europe over the last year, with Arsenal, Liverpool, Roma and Juventus claimed to be keen on signing him in the ongoing window.
The Swede recently insisted that he wants to leave RB Leipzig as he believes he is ready to take the next step in his career and play for one of the top European clubs.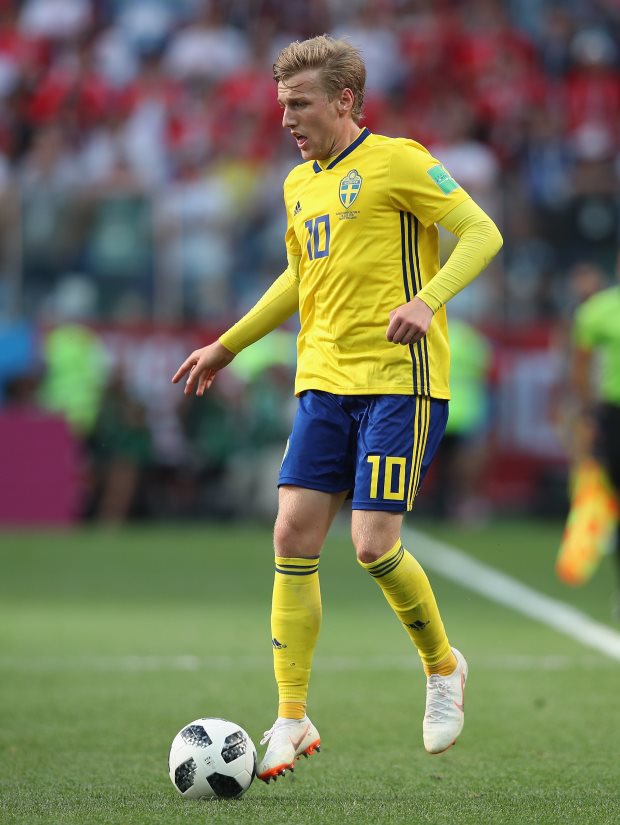 However, the Bundesliga outfit have only toughened their positon towards Forsberg and according to Italian outlet Calciomercato.it, they are in no mood to compromise.
RB Leipzig are aware that they will find it hard to hold onto the Swede, but they are prepared to make it as difficult as possible for his suitors to get him during negotiations.

They are unwilling to lower their €40m asking price and are not prepared to accept any other formula with regards to Forsberg's proposed departure this summer.
The attacker has a contract until 2022 with RB Leipzig.