Follow @insidefutbol




Paris Saint-Germain full-back Thomas Meunier has insisted that Tottenham Hotspur and Liverpool target Adrien Rabiot is not the only person who should be blamed for his contractual situation.
The midfielder is out of contract in the summer and is set to leave the club at the end of the season after negotiations between him and PSG broke down.

PSG are trying to force him out of the club in the January window by insisting that he will not be playing again if the current situation continues, but Rabiot is eyeing a big signing on fee next summer as a free agent.
Rabiot's stock amongst the PSG supporters has tumbled over the last few weeks, but Meunier believes some of the criticism directed towards his team-mate has been harsh and unfair.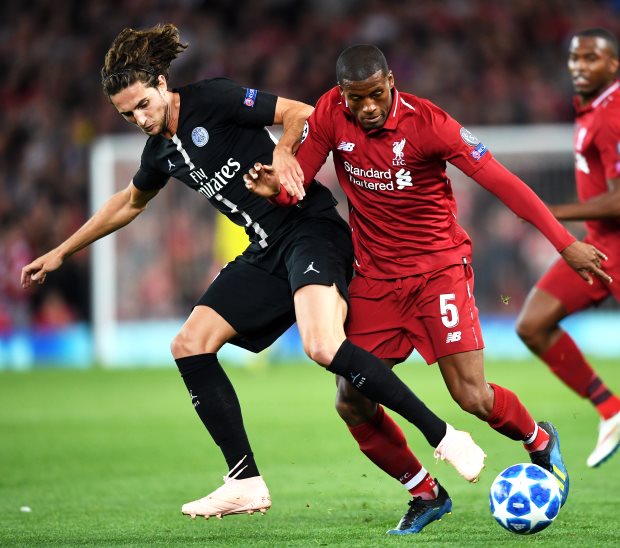 But he admits that it is understandable that the fans are disappointed at the prospect of losing such a talented footballer, who he insisted cares about the club.
The full-back was quoted as saying by French outlet Foot Mercato: "I find the views on social media about him very thankless and unfair.

Error, group does not exist! Check your syntax! (ID: 76)

"He's a youngster from the club and he has shown more than once that he is concerned with PSG, at all times.
"I remember when he put Lionel Messi in his pocket at the Parc des Princes. The fans are sad to lose a player like him."
PSG have blamed Rabiot and his representatives for the current situation, but Meunier believes that the player is not the only one who is at fault.
He indicated PSG should be holding on to players of his quality.
"I don't think Adrien is the only culprit in the story.
"It's a shame that the club have failed to come to an agreement with him.
"For me, it would be great if we can keep hold of a player such as Adrien.
"Everyone in the staff and the team are aware of his quality, but these things happen."
The PSG star has not completely lost hope that Rabiot might stay and added: "Who knows, maybe by the end of the season they will come to an agreement, we'll see."