John Georgopoulos
On 30th August 2015, Dante agreed to move to VfL Wolfsburg for a fee of €4.5m, leaving Bayern Munich. The experienced centre-back, who has 13 Brazil caps, won three league titles and the Champions League with Bayern Munich, but had fallen out of favour.
Dante, 31, is now in the ranks at the side which finished second behind Bayern Munich in the Bundesliga last term and will be aiming to do his bit to help the Wolves overhaul his old club in the new campaign.
Inside Futbol sent John Georgopoulos for an exclusive chat with the new Wolfsburg centre-back.
Inside Futbol (IF): Dante, your ex-club Bayern Munich are facing Olympiacos for the Champions League group stage tonight. What do you think about their opponents?
Dante (D): Olympiacos are a good team, they also have a very good coach and will be very tough opponents for Bayern. Plus, they have fanatical fans who will be supporting the team the entire game. It won't be easy for Bayern.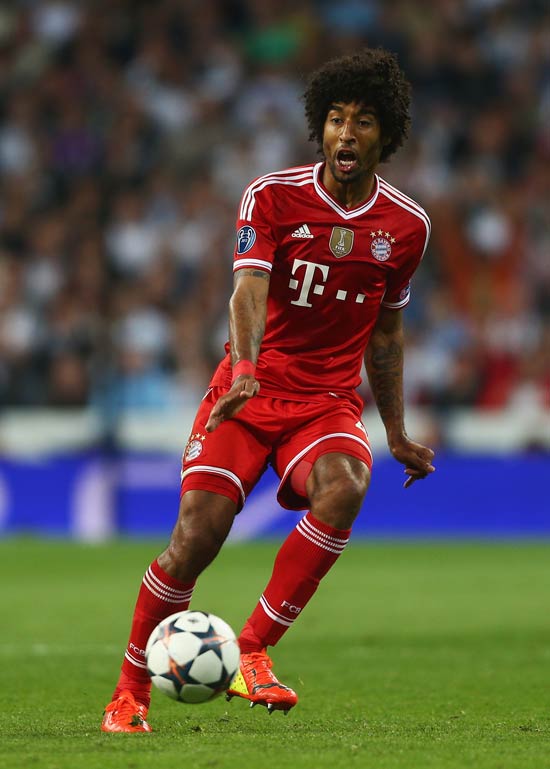 IF: What chance do you think Olympiacos have of qualifying? Is it possible?
D: I think so. Olympiacos are a good team and have every chance to qualify if they play at a good level.
IF: Last April, Pep Guardiola said that he wanted '1,000 Dantes in his team'. How would you describe your career at Bayern Munich?
D: My time at Bayern was great and I had a fantastic run with the team. I just felt it was time for me to have another challenge and I believe we will do good things at Wolfsburg.
IF: Dante, what do you think Wolfsburg must to do to challenge for the Bundesliga title and how far can they go in the Champions League?
D: The Bundesliga is a very tough league, so the key to success is to be consistent. We have many tough competitors with Bayern, Dortmund, Schalke, Leverkusen, etc., who are always fighting for the first positions.
There are no easy games and the team that is the most consistent will be able to win the title. In regards to the Champions League we want to go as far as possible. We have a tough group and I hope we can get off on the right foot against CSKA [Ed. Wolfsburg won 1-0].