Follow @insidefutbol




Former Manchester United winger Nani believes that no one can be compared with Sir Alex Ferguson, someone he says was capable of changing the Red Devils' fortunes with a single word.
Ferguson retired as Manchester United boss in 2013 and was succeeded by David Moyes. The former Everton boss flopped though and was sacked before the end of the 2013/14 campaign, something Nani feels was down to him changing the way Ferguson had set the side up.

Louis van Gaal took charge in the summer of 2014, loaning Nani out to Sporting Lisbon, while the winger was then sold last summer to Turkish giants Fenerbahce.
He continues to keep a close eye on events at Old Trafford and feels no one can ever match Ferguson, speaking warmly of his time with the Scot at Manchester United.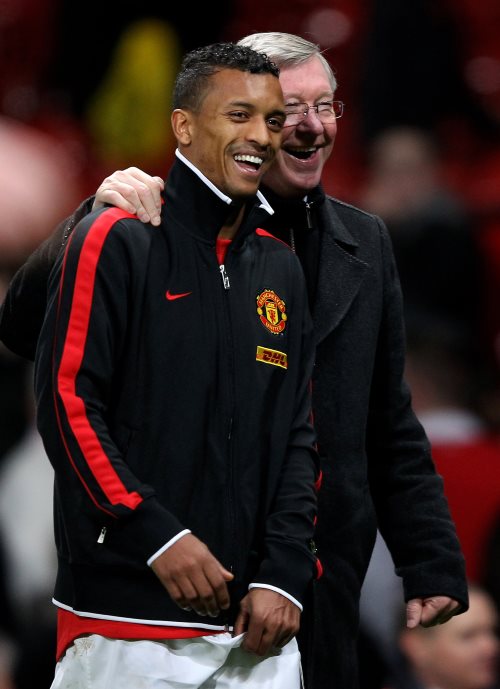 He said on NTV Spor's Adil Oyun programme: "I think there is no one in the world who can be compared with Alex Ferguson.
relatedNewsStory
"We know each other very well. We worked for six years together, but even one year is enough to understand how good a person and manager Ferguson is.
"You can easily notice how big a role he is playing in the world of football. When I was playing for Manchester United, I could see that Ferguson was everything for the club.
"Sometimes the team were not doing well, but with a single word he managed to change everything and won the match."
Nani feels Moyes was always on a hiding to nothing succeeding Ferguson and when the former Everton boss changed the system at Old Trafford the writing was on the wall.
"Moyes took responsibility and came to Manchester United in the hard times", the winger explained.
"He came after Ferguson, who won 26 titles within 25 years, and this put a huge responsibility on Moyes' shoulders.
"Continuing after Ferguson, taking over the managerial responsibility, caused pressure on him. This was the whole case. We had a system that we worked with Ferguson on for years and this changed with David Moyes.
"Moyes had a different system and while we were trying to get used to it, things didn't go well", Nani added.
Nani won four Premier League titles during his time at Manchester United, along with picking up the Champions League in 2008, amongst other honours.