Samindra Kunti
Gilberto Silva made waves when he arrived in England football at Arsenal. Defying the long held view that Brazilian players must be all about flair, Silva put in the hard yards bossing midfield for the Gunners and was a key man as the north London side went through an entire Premier League season unbeaten, winning the title.
The Brazilian left Arsenal in 2008 after six years with the club, joining Panathinaikos in Greece, where he won another league title. Silva wound down his career, which also included 93 caps for Brazil, with spells at Gremio and Atletico Mineiro in his homeland.
We sent Samindra Kunti to speak to Silva, talking Arsenal, Brazilian players and Brazilian football with the Gunners legend.
Inside Futbol (IF): Arsenal have collapsed yet again. Do they lack a player like Patrick Veira from your Invincibles era to lead the team on the pitch?
Gilberto Silva (GS): They miss a few players – at least one player at the back and one in the middle to hold the midfield and play under pressure. Arsenal need to work very hard and be mentally strong to deal with the pressure. You can't worry about what went wrong in the last game. You have to look forward. There is no other way.

IF: There has been a lot of criticism directed at Arsene Wenger, what did you value most when playing under him?
GS: The way he does his job is great – how he keeps everyone happy and he knows how to work with players, in particular mentally. He tries to lift everyone. He gives players a chance.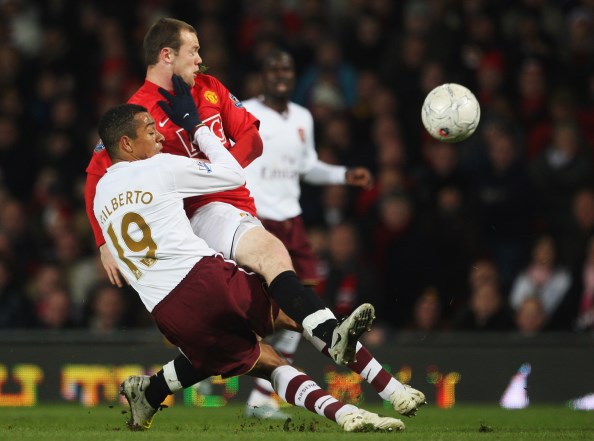 IF: Leaders Leicester City have been unbelievable this season, going against all logic and economic power.
GS: It is very nice to see. Leicester are playing very well and the football world is surprised: they can compete on the field with the big clubs, but they can't compete financially with Chelsea, Manchester United and Manchester City. When you get a group of players who are very committed and who fight for every game, it's great. They play as if every game is the last of their lives. I would like to see Arsenal in their position, but on the other hand they are fighting the big clubs and they are leading the league. It's amazing. Arsenal are just too far behind in terms of points.


IF: What is Claudio Ranieri's secret?
GS: Claudio Ranieri is a big part of Leicester's success, but so is the commitment of the players and everyone at the club. They do their best the whole time. When you watch Leicester, you see the commitment of the players. They don't want to give up, because this might be a once-in-a-life-time season. No matter what happens – if they become champions or not – you want the team to stick together and you hope that they keep playing well next season.

IF: Leicester are a small club and in football economic dominance in general prevails: Chinese football is an example. Alex Teixeira, who was wanted by Liverpool and Ramires, who was at Chelsea, signed for Chinese clubs. Did that surprise you?
GS: A lot of players sign for Chinese clubs, but I can't say it's a surprise. Teixeira and Ramires chose it. At some point it's difficult for [European] clubs to compete with the financial reality. Ramires was not playing a lot at Chelsea. He wants to play. It was his choice to go to China after he got a good financial proposal. A lot of players have moved to China to play and experience a different kind of football.

IF: Going back to England, Lucas Leiva has been at Liverpool for a long time. Does it surprise you that he doesn't get more call-ups for the Brazilian team?
GS: He has been called up a few times for Brazil, but he has suffered from injuries. Other players took his place with Brazil, but he is a very good player. We played together at times in the national team. When he went to Liverpool I told him to be patient – 'It is a big club, just be patient.' It's important for him to keep doing well at Liverpool. Then he will get his chance again for Brazil.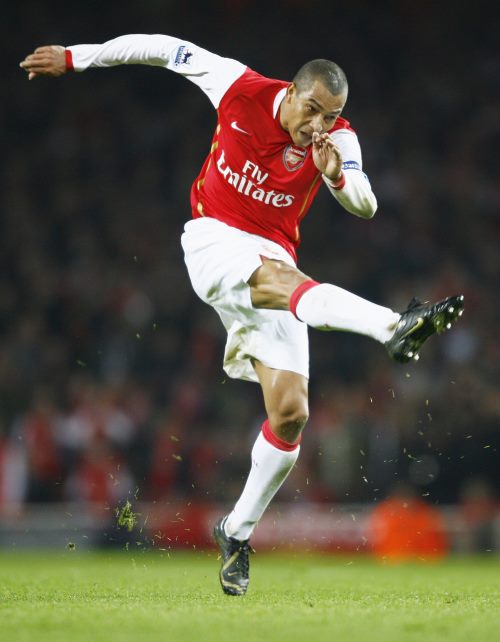 IF: Philippe Coutinho is one of Liverpool's strongest performers. What makes him such a good player?
GS: Coutinho has very good abilities and qualities. It's amazing to see how quickly he adapted to English football and the Premier League. It is good to see the Brazilian players doing well in England; their good work is important to keep the doors open for Brazilian players in England in the future. That's very good to see.

IF: In what way can Coutinho help Brazil? The Selecao is overly reliant on Neymar these days.
GS: Neymar is always under pressure. That is not easy. Neymar understands how to cope with the pressure. It's important for Coutinho and the other players to help out and ease the pressure on Neymar a bit. In general, Brazil are recovering from the last World Cup. They find a way of getting results and playing good football. That's what we all want from the Brazilian national team.

IF: Brazil are still getting the results, according to you. Isn't that precisely the problem? Brazil are no longer looking for a Zico or a Socrates. Results-orientated football doesn't develop the Brazilian game in the long run.
GS: Brazilian football is developing again. Things are changing and there still needs to be a lot of change in Brazilian football. We know that. Everyone has to work hard to produce our players. You don't know if things are right or wrong at the clubs, if everyone is doing their job. For Brazil to produce good players, and we will, we need to keep working. You have to forget about Zico and Falcao. Maybe Brazil won't produce those kind of players anymore. You can't produce [Diego] Maradona, [Johan] Cruyff or [Roberto] Baggio anymore. That is in general, in every country.

IF: What do you expect from Brazil at this summer's Copa America?
GS: It's a different scenario after the World Cup. I don't expect Brazil to win to be honest, but they have to show the face of champions again, to give the perception that Brazil still have a good team. If they do not win, it's important that they start to draw another scenario for the next few competitions.

IF: Is Dunga the right coach to take Brazil forward? You played under him.
GS: He is a very good coach. He was great towards the players. He did great. When the CBF (Brazilian Football Federation) sacked him in 2010, it was a big mistake. He has come in in a new scenario. But it won't be easy to do a good job. Football is about results and in particular in Brazil. There will always be pressure.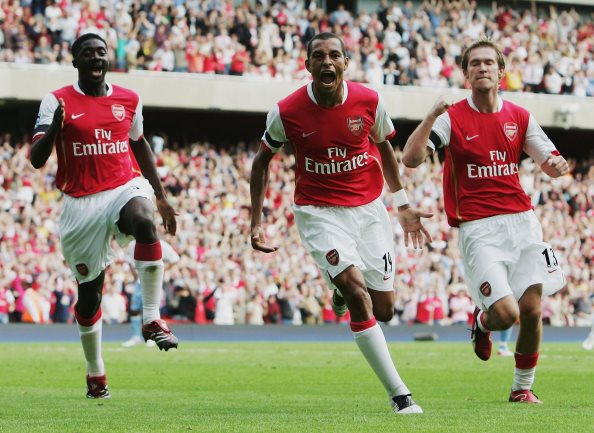 IF: In general in Brazil, corruption remains a big problem, in particular at the level of the CBF and the state federations?
GS: Brazil is a big country, that makes it's difficult to organise. It's a massive country with big problems and in football we have the same problems as in society. There is corruption also at FIFA and it's shameful. For me it is simple and only one thing needs to be done: those people must be punished. They must be punished for what they have done in football. That's the way to start changing things – as soon as you punish corrupt officials, other people will become scared.

IF: What does Gilberto Silva do nowadays?
GS: I decided to retire last year. I live with my family now and look out for my business and for business opportunities. I follow football and I am trying to find a way to be involved. I am studying a course on general management to prepare myself. I want to be prepared if I decide to one day return to football as sporting director or in another role. That will help me a lot.

IF: Would you ever envisage returning to Arsenal?
GS: You never know, anything can be possible. I haven't received an invitation at the moment, but if one day I get an invitation I will think carefully, because Arsenal are a team I really love.