Phillip Buckley
From Arsenal to Liverpool, British clubs are increasingly operating with one hand tied behind their backs when it comes to their competitors abroad. However, if the United Kingdom votes to leave the European Union today, an exciting new era can begin, one which would make the Premier League as dominant on the pitch as it is off it.

At present, British clubs are hamstrung by the strict immigration rules for non-EU nationals the United Kingdom chooses to adopt. European competitors, Spain to Portugal, Belgium to Holland, take a different path which places them at an advantage. If the United Kingdom votes to leave the European Union, the country's government would have to create an entirely new immigration system, with EU nationals treated in the same manner as non-EU nationals. And as the Premier League would not be willing to allow its competition to reduce in quality, a new system would be built. The implications would be profound.
"We wanted to sign him", Arsenal boss Arsene Wenger bemoaned just last year of Angel di Maria. The Argentina winger was on Wenger's radar at just 17. Arsenal's scouts had earned their corn, tipping the lanky and often awkward looking wide-man as a potential star of the future. Wenger himself was convinced. But a snag. "He went to Portugal, and from Portugal he went to Spain. Why? Because he could not get a work permit for England, so that meant you could only get him to England once he was worth a huge amount of money", the Arsenal manager explained.
Wenger, stung by Arsenal losing out on talented players from across the world, and someone who given his eye for potential would clearly benefit from being given free rein, is clear: "Ideally it would open completely, and anyone could come in."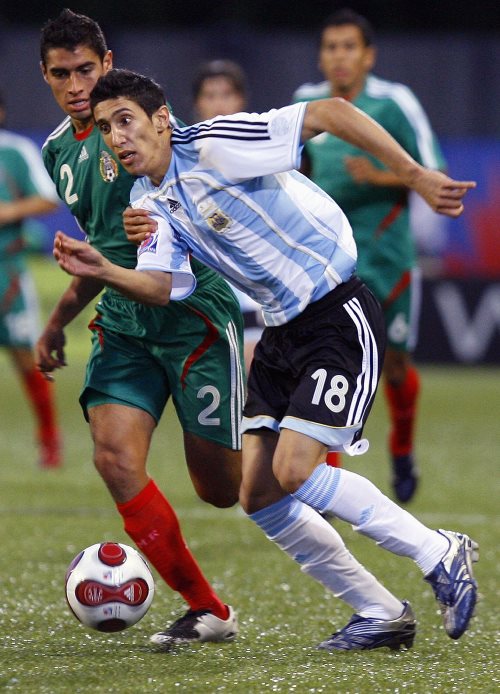 Arsenal have suffered from the current rules on non-EU players. Brazilian winger Wellington Silva was signed by the club in 2010, but only managed to lay his hands on a work permit four years later. In that time he was loaned out to a succession of Spanish sides. How did Silva's career suffer? As the years ticked by, Wenger could not develop him, Arsenal's coaches could not nurture him. Now 23 years old, the closest Silva got to playing at the Emirates Stadium regularly was to load up FIFA in his air conditioned apartment in Spain.
For Premier League clubs to sign a player from outside the European Union, strict criteria must be met, with stars needing to come from a country ranked within FIFA's top 70 – the legendary George Weah would have fallen at that hurdle – and have played 75 per cent of their country's international games over the last two years. The criteria have not stopped Premier League sides buying stars, but it has stifled their ability to identify top young talents from outside the European Union and bring them into the country. And which is the better bet for talent, Austria or Argentina? Bulgaria or Brazil? Greece or Ghana?
Clubs need to argue that those in their hands represent "exceptional talents". But who is to say who is exceptional at a young age? Wenger knew Di Maria would not qualify. How many more stars have Premier League clubs missed out on due to the rules?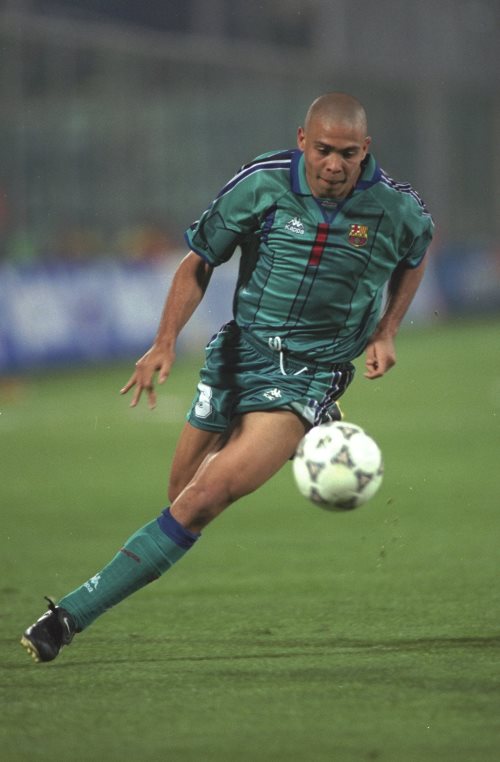 Other European countries take a more relaxed view of recruiting players from outside the European Union. But in Britain, as the FA has proposed reducing the number of non-EU players in the game by 50 per cent, the trend is in the opposite direction. There is no sensible reason why a youngster from Brazil should be treated differently to one from Bulgaria and if Britain left the European Union, the football authorities would have to adapt. The Premier League, not wanting to lose its stars, would lead the calls for reform – and the benefits would not just be felt by those at the top end, players from across the globe would soon be seen further down the pyramid.
Take the case of Rudy Austin. The tough-tackling midfielder joined Leeds United from Norwegian side Brann in 2012. A Jamaica international, Austin qualified for a work permit, but when Leeds released him in 2015, his country had slid out of FIFA's top 70. Sheffield Wednesday wanted the consistent Championship performer, but Austin was refused a work permit and now plies his trade at Danish side Brondby.
"It's been very traumatic for Rodolph", his agent Darryl Powell explained. "He's devastated. This has changed his whole life." Of course, had Austin held an Estonian passport instead, he could have walked into the English game. Such is the bizarre world of the United Kingdom's immigration rules.
Of course, leaving the EU may mean the FA may wish to impose a cap on foreign players as they seek to ensure English players continue to receive enough playing time to develop, but a balance would have to be struck, one allowing English clubs to continue to tap overseas talent. The difference would be perhaps less Marouane Chamakhs and more Carlos Velas. It would be for Sheffield Wednesday to have decided whether Austin was good enough to become one of their quota. Now that's a sensible approach.
Would the England team benefit? It is less than clear. While the FA would want clubs to have to have a quota of homegrown players, the Premier League would not want its clubs damaged. A compromise would be reached and any benefit the Three Lions may reap would likely be marginal.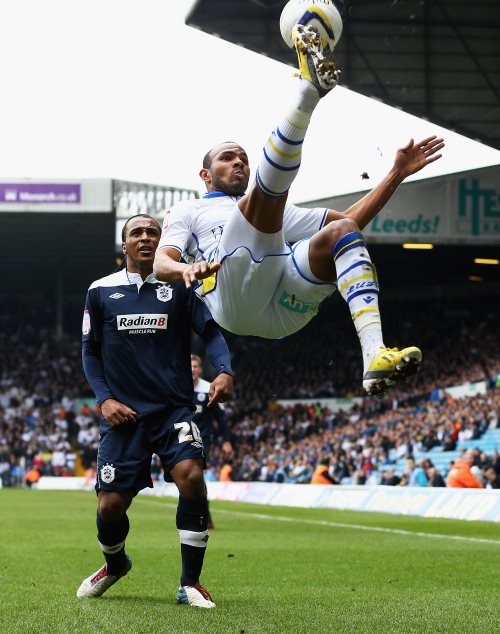 But with a fairer system governing which players can ply their trade in the country, clubs would be free to scout the world over. Liverpool's efforts in signing Allan from Brazilian side Internacional would not be in vein. The Reds may have seen something special in Allan. He may have reaped glowing praise from Jurgen Klopp. But the midfielder is increasingly steeling himself for the journey Arsenal's Silva was forced to make, just because his passport isn't from one of 28 European Union countries.
"I don't know about the future", Allan, who is a Brazil Under-20 international, admitted. "A lot depends on my visa. It's not easy to get a visa in England. That's too bad because I look forward to playing for Liverpool."
Allan would have no trouble had he chosen to move to the Ukraine for example. Veteran Romanian coach Mircea Lucescu decided early on during his spell at Shakhtar Donetsk that the club should go where the talent is. Lucescu signed Brazilian after Brazilian, scooping up promising young players Premier League clubs could only dream of having in their ranks. Manchester City had to wait until Fernandinho had won caps for Brazil before they could sign him and Shakhtar Donetsk pocketed a whopping £27m profit in the process. The Ukrainian side have nine Brazilians on the books at present, while they sold Douglas Costa to Bayern Munich last year and Alex Teixeira to Jiangsu Suning this year. Both Costa and Teixeira cost just over £4m to sign. The pair left for £23m and £38m respectively. Not bad work if you can get it – and they, unlike Premier League clubs, can.
If Britain stays as a member of the European Union, from a football perspective nothing is likely to change the unfairness. Indeed, the situation for non-EU players could become worse. Fewer stars from outside the European Union will grace the game and those that do may well be arriving years later and for millions more than should have been the case. Leave however and the work permit system is sure to be reconstructed, opening up entirely new areas of the world to clubs to scout and raid. Soon, signing a South African could be just as easy as signing a Swede. For British clubs, leaving the European Union could be the next step forward and for the Premier League, the final rocket boost to rule the game on the pitch just as firmly as they rule off it.