Follow @insidefutbol




Lou Macari admits that the attacking full-back position has helped Ashley Young to reinvigorate his Manchester United career in the last year.
It was Young's deflected shot that earned Manchester United the three points against Brighton on Saturday as the England international continue to perform consistently for Jose Mourinho's team.

The 32-year-old, a winger by trade, has kept Luke Shaw out of the starting eleven and his attacking output in the last few games has been key for Manchester United.
And Macari admits that playing as a full-back has helped Young to save his Manchester United career as he continues to enjoy being one of the key players in the squad.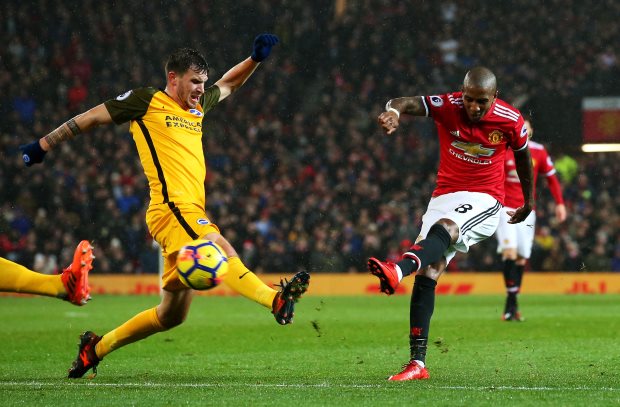 The Manchester United legend has pointed out that it was not too long ago there was talk Young of leaving the club because of the lack of game time he was receiving.
relatedNewsStory
Macari said on MUTV when asked about Mourinho's use of Young: "It has helped Ashley Young here.
"It was not that long ago that people were talking about him leaving the club.
"He wasn't a regular, wasn't doing well and fair play to him that he has been playing well for over twelve months now."
Young has been playing the big games this season and is expected to start at Arsenal next weekend for the Red Devils.