Despite taking a 2-1 lead, Spurs conceded three times in the second half to lose the game. The home fans were ecstatic, of course, but when Arsenal took a 3-2 lead, Spurs' going behind was met with joy at Liverpool, as the fans were ecstatic at Anfield.  
Tottenham were consistent for a while under Harry Redknapp, but the team have reached new heights under Pochettino, whose incredible exploits in north London have attracted Manchester United, following Jose Mourinho's departure.
Managers, like players, are vulnerable to offers from clubs of a bigger size who can guarantee a bigger pay cheque, a better budget, and in the end, an improved chance to lift silverware and etch their name into the history of the game. Pochettino, for all the good work he has done at Spurs, might have the chance to spend a record fee on a player when he wants to at Manchester United, and that is something Spurs, heading into a new stadium, cannot compete with at the moment.
Tottenham have splashed the cash on their new home and if Pochettino leaves, the transition could get tougher. Having said that, the Lilywhites need to be smart and do everything they can to mimic things on touchline if he does go. 
That is where Marcelo Bielsa could be the ideal fit. 
Replacing the apprentice with the master is never a bad ploy. Of course, Pochettino has arguably enjoyed sustained success for a longer period in Europe than Bielsa, but considering everything Bielsa has achieved with Leeds United so far this season, it would be surprising if his desk is not flooded with offers from Premier League clubs regardless of what happens at Elland Road come the end of the campaign.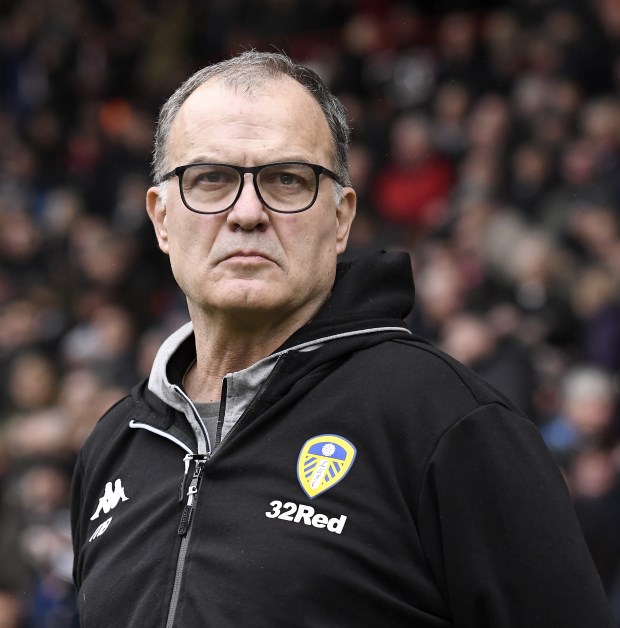 Bielsa – The Man To Keep Spurs' New Philosophy Going 
Modern day football is not short of histrionics. Prior to Pochettino's arrival, Spurs had three managers in as many seasons and the continuous chopping and changing to find the boss with the right philosophy was the priority.
For a club who have not won the league for decades and for whom the Champions League is vital given their new stadium, stability is key. Bill Nicholson's Spurs side last won the title in 1961, and his philosophy was clear – win in a way that would get the fans excited. Spurs were often stuck in a decision making rut before Pochettino's arrival.
What the Argentine has now done is shape an ideology that should be stuck to no matter what the scenario is at the club. In short, look for managers who use a similar style instead of going for someone who is a big name, but has a completely different approach that stretches the transition phase and potentially results in large player churn.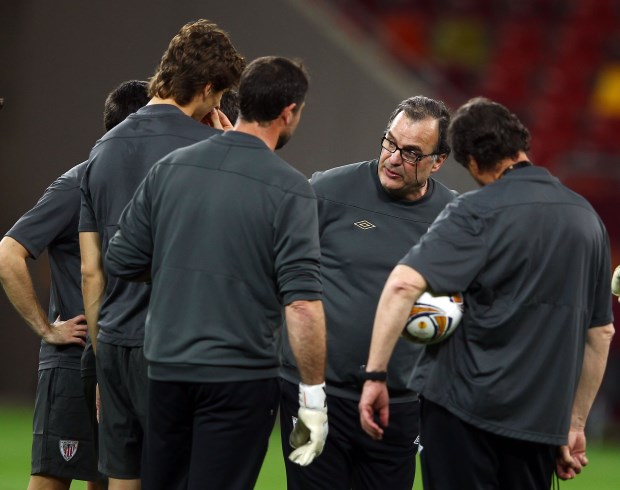 The best possible way to minimise the transition time would be to go after Bielsa, who is unlikely to change much at the club simply because Pochettino's style was derived from his own.
Bielsa was an inspiration for young South American coaches and managers in the late 1990s and early 2000s, and because of the how well the likes of Pep Guardiola, Jorge Sampaoli, and Pochettino have done, Bielsa is likely to continue inspiring another generation of managers with an entertaining approach to the game that fans will pay to watch. 
Teeth In England Already Cut
Leeds have been regarded as the most entertaining side to watch in the Championship this season and though they still have a long way to go before they can make it back to the top flight, Bielsa's style has swept the fans off their feet.
Wolves played good, attractive football last season to take the Championship by storm, but they did so by spending a lot of money on proven players and some with international pedigree, much to the chagrin of rival clubs, including Leeds.
Bielsa, on the other hand, has resorted to his man-management skills, and brought the best out of players that made a mockery of owner Andrea Radrizzani's demand for a top six spot last term. Despite several injuries to star players at crucial junctures in the first half of the Championship season, Leeds have been consistent, which proves Bielsa has managed to elevate the players' games, even those on the fringes.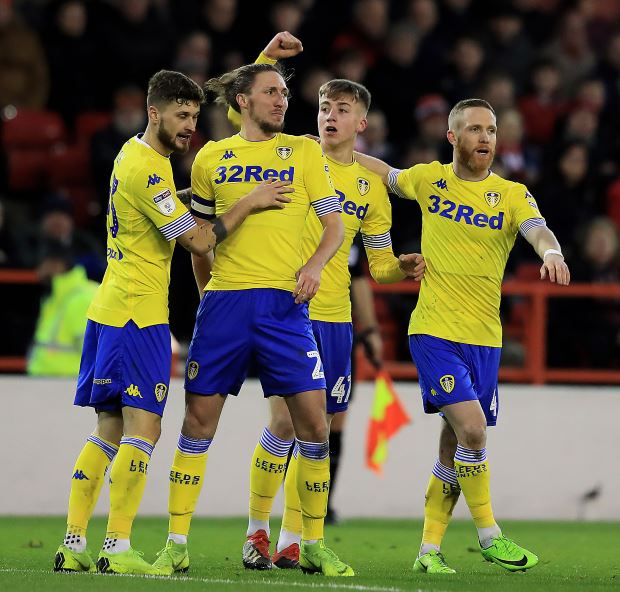 The Argentine has instilled a winning mentality that was perhaps proven early in the season when he did not make a big fuss of Norwich City painting the away dressing room deep pink to supposedly bring down the testosterone level of the away side's players. "You don't have any colour that has the capacity to weaken the desire for competition", Bielsa said of the incident, in his characteristic tone.
Bielsa has managed to make Leeds relevant again, as Pochettino has done with Spurs. With Bielsa, it is all about the details. A look at Leeds' training pitches indicate certain patterns engraved to implement something similar to Juego de Posicion, a concept made famous by Guardiola, who has won league titles in Spain, Germany, and England with his possession-based approach.
Tottenham Squad Ready-made For Bielsa Approach
There are no shortage of examples which prove that Bielsa can handle a big club in the top flight, as his Athletic Bilbao side swept aside Sir Alex Ferguson's Manchester United in the Europa League knockout stages before eventually losing to Atletico Madrid in the final.
Bielsa had a mixed time in France as his Marseille side were doing well before collapsing in the final stage of the league to miss out on the Ligue 1 title in 2015. There have been cases where El Loco tried to change things too quickly, simply because of just how much attention he has for small details.
The Argentine's spell at Lille was a disaster as the squad were far from what was needed for Bielsa-ball. His system does not work with players who are not at their peak condition or are not mobile enough, and when he tried doing things the hard way at Lille, it eventually became an exercise in futility, and him against the world.
But at Tottenham, Bielsa would walk into a squad already shaped along his principles and able to fit seamlessly into his ways.
Tottenham have managed to compete with the best sides in the last two years under Pochettino. The club have taken a bold direction that could see them become a force in the coming decade, and if Pochettino does leave, who better than someone who inspired their current manager to help the club move forward?