Follow @insidefutbol




Ex-Celtic striker Chris Sutton feels Rangers should be looking to welcome Joey Barton back into the fold if they are to have their best chance of picking up results and rising up the Scottish Premiership table.
Barton has been on a club suspension since being involved in a training ground bust-up with team-mate Andy Halliday. The midfielder met with Rangers officials on Thursday and his ban was extended in what appears to mark the end of his Ibrox spell.

Boss Mark Warburton made Barton the club's big summer signing, handing him a two-year deal on £20,000 per week.
He struggled to make his mark in the early part of the season and insisted he was still working on catching his match fitness up – but Rangers fans may never see Barton at his best.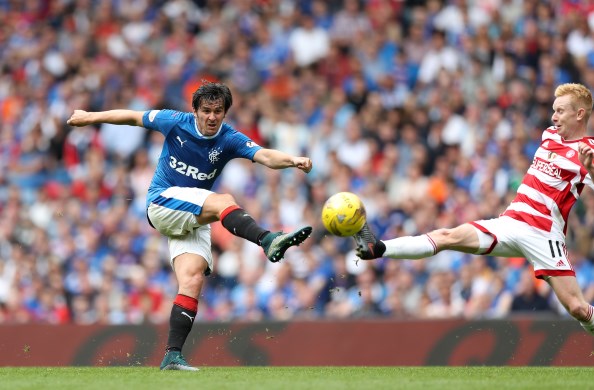 And Sutton thinks that Rangers should be looking to bring Barton back into the fold as they need their best players on the pitch rather than staying away from the club on suspension.
relatedNewsStory
He wrote on Twitter: "Surely getting Joey Barton back on the pitch is an option?
"Best chance of results is to play your best players", Sutton added.
Sutton has been critical with the way Rangers boss Warburton has dealt with the situation involving Barton.
On the pitch, the former Brentford boss is seeing pressure mount on his position, something which only increased following Wednesday night's home draw against St Johnstone.