Follow @insidefutbol




Theo Walcott has admitted that Crystal Palace wanted the three points more than Arsenal at Selhurst Park this evening, in a damning assessment of his side.
The Gunners were poor throughout the Premier League fixture and were taken apart by the Eagles, who ran out comfortable 3-0 winners with goals from Andros Townsend, Yohan Cabaye and Luka Milivojevic.

Arsenal's fans were left fuming at what they saw and chanted to the players at the end of the game that they are not fit to wear the shirt, while Crystal Palace's supporters sung that they want Arsene Wenger to stay.
Walcott was quick to admit after the match that the side let the fans down and he said on Sky Sports: "The biggest thing was letting the fans down.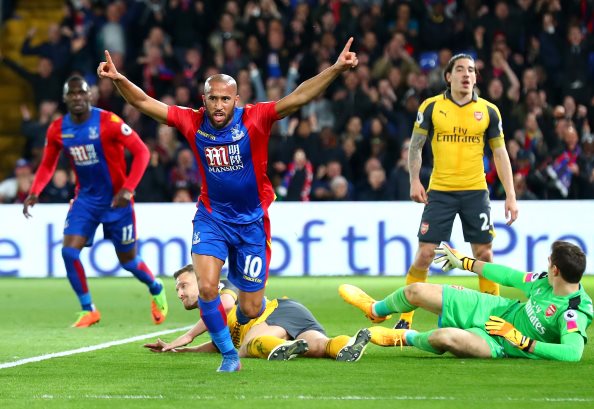 "That wasn't us tonight. We've let them down tonight and we need to respond", he added.
relatedNewsStory
Walcott was asked about the fans chanting at the players and insisted that the side went out looking to win and do their job.
However, when pressed on why the Gunners could not beat Palace, Walcott revealed that the Eagles wanted the points more than his side.
"Everyone is entitled to their opinion", Walcott said.
"We want to try and do a job. We don't go out there to lose games. Tonight it just didn't happen.
"They just wanted it more. You could tell.
"You could sense it from the kick off.
"It was an uphill battle from the kick off."
The defeat to Palace leaves Arsenal sitting in sixth spot in the Premier League table and seven points off fourth placed Manchester City, with a game in hand.