Follow @insidefutbol




Rangers assistant manager David Weir believes that the fact that opposition teams are playing defensive football against his side should be seen as a compliment by the Gers.
The Ibrox outfit sit comfortably at the top of the Scottish Championship, on course to earn promotion to the Scottish top tier at the end of the season.

The Gers have accumulated 40 points out of a total 45 so far in the season and sit three points ahead of second placed Hibernian.
The 45-year-old highlighted that teams used to set up to win the match at the start of the season, however, as the season has progressed the teams have started to set up to restrict the Gers.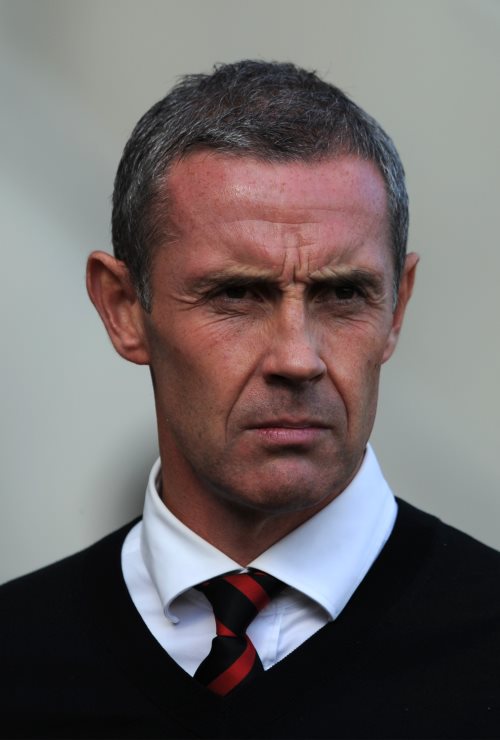 Speaking in an interview with the club's official website, Weir said: "I think it is a compliment that teams are playing so defensively against us, earlier in the season teams were coming and having a go and pushing the other side of the pitch."
relatedNewsStory
"Now it's the opposite and every game is different but most have been setting up to restrict us so we have to take that into account and adjust accordingly.
"What we do on a lot of occasions is we preach the same things and we're always trying to improve, trying to get better and be the best we possibly can be."
Weir heaped praise on his players for being patient and doing the right things, which has helped his team win a majority of their games recently.
"It's been a challenge, teams have been setting up to stop us, it is hard and we've had to be patient with regard to getting that first goal and wearing teams down.
"We're trying to tire them and wait for the right opportunities so you have to give the lads a lot of credit in regards to doing the right things and at the end of games we tend to be getting the rewards."
Mark Warburton's side host fourth placed Morton on Saturday and after a week of added unplanned rest, should be raring to go.