Samindra Kunti & Þorsteinn Harðarson
One of Iceland´s key players at Euro 2016 is Swansea's Gylfi Sigurdsson. Inside Futbol spoke to the midfielder, and his manager Lars Lagerback, finding someone who is both excited and optimistic ahead of the tournament.
"It's fantastic that this is finally happening", Sigurdsson told us. "This has been a dream for me since I was a little boy. It is a while since we qualified back in September and the wait has been long. Now we are in the final stage of our preparations and there is a lot of excitement in the squad and for me personally."
Iceland have struggled in recent friendlies in spite of triumphing against the Netherlands, the Czech Republic and Turkey, respectively, in qualification. More recently, the team suffered a 3-2 loss against Norway and the players failed to impress. However, the Swansea man is not concerned.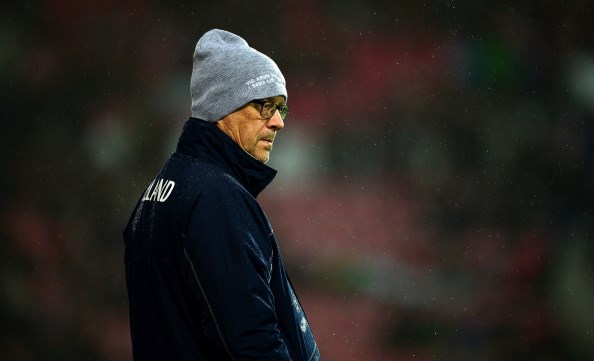 "Many friendly games have not gone our way, but I think we're a team of the big games", said the 26-year-old international. "There are only big teams at Euro 2016, but that's not a reason to panic. The friendly games have also been a way to try new things and rotate the squad. We can take some positives from that."
Some players have been doubtful because of injuries – Sigurdsson is one of them. Swansea rested him in the final weeks of the Premier League, but he believes that all players in the team will be fully fit in time.
"As a player you do everything to get fit in time", said Sigurdsson. "You'll always try to play and do your best even if you're dealing with minor injuries. That's also why the friendly games are important for the doubtful players to get in shape. We'll all be fit and ready when the first game starts."

In the dugout for Iceland will be Lagerback, something of a national hero. Since he became the coach of the Icelandic national team in 2011, he has lifted the team to higher international standards. Iceland nearly qualified for the 2014 Brazil World Cup. In France, they will be among the finalists at Euro 2016.
After the tournament Lagerback will step down. Heimir Hallgrimsson, who has coached the team alongside him, will take over.
"I feel very good", Lagerback explained to us. "To be here in good weather and a good atmosphere with the finals in front of us is perfect."
What are the Swedish coach's hopes and goals for the tournament?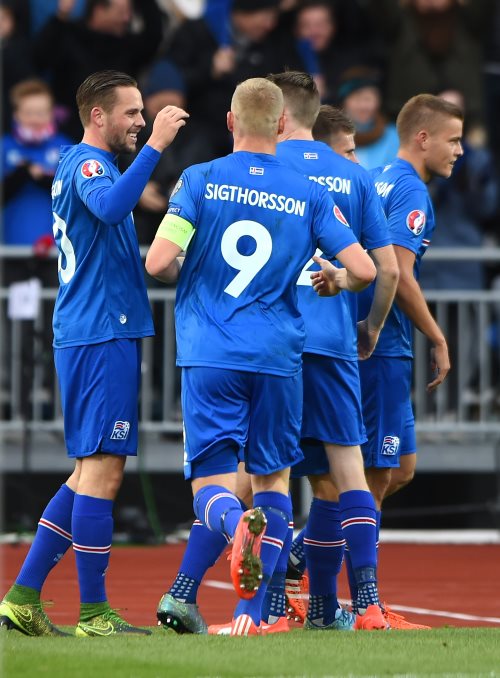 "I always say that I don't want to put up measurable goals so to speak", explained Lagerback. "Our main goal is to give 100% to each game. If we perform well and do what we plan we have a realistic chance of advancing from the group.
"On paper this is not the toughest group in the tournament, but it's still a tough group", he stressed.
The Iceland boss is not too worried about the recent disappointing results in friendly matches and explains that he will focus more on preparations as to how Iceland will do things in France.
"Everything we do is to be as good as possible before the tournament", said Lagerback.
In his five years as coach he has been a big part of Iceland's most successful team ever. Iceland reached the playoffs in qualifying for the 2014 World Cup in Brazil, but lost to Croatia. The adventure reached new heights when the team qualified for Euro 2016.
"I've enjoyed my time here", he explained. "This has been a fantastic journey. I believed we could do good things with the team, but this has really been like an Icelandic Saga. I hope we can finish this journey in style."
Was it a difficult decision to decide to step down? "Yes and no", admits Lagerback. "We planned it like this at the start, but then the Icelandic FA asked me to stay longer. It is time now for me to step down and for Heimir to be on his own with another guy. I'm not getting any younger so this is the time for me to retire."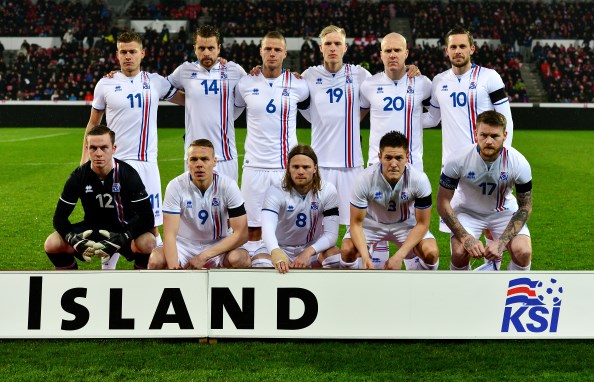 He fully believes that Heimir will do a good job with the team in the future.
"I'll definitely leave the team in good hands", concludes Lagerback.
"Heimir is an intelligent guy and he has a good eye for football.
"He's had good experience in the last years and I'm sure he will do a good job."