Samindra Kunti
Rafinha joined Bayern Munich in 2011 and soon helped the Bavarians to dominate the German game. The rampaging full-back has picked up three successive Bundesliga titles, two German Cups and one Champions League with the club, while also helping Pep Guardiola's men to the UEFA Super Cup and the FIFA Club World Cup.
A regular fixture for Bayern Munich, Rafinha has been under the scanner for his recent decision at international level, with the Brazilian rejecting a call-up to the Brazil squad amid talk he has his heart set on representing Germany.
Inside Futbol sent Samindra Kunti to speak to Rafinha about life at Bayern Munich, his plans for the future and former team-mate Bastian Schweinsteiger.
Inside Futbol (IF): How do you rate Bayern Munich's chances this year after last season only saw you win the Bundesliga, but no other major trophy?
Rafinha (R): The expectation of the fans and press is that Bayern win every season and all the trophies we play for. However, people tend to forget that there are many good teams in the league and in every competition that we play in and it is not easy to be champions. I think people got used to this fact and don't realise how difficult it is. We have three tough competitions ahead of us and our main objective is to be in the hunt for the trophies at the end of the season. There will be many obstacles, but I am sure we will be ready to overcome them.

IF: So far, have Douglas Costa and Arturo Vidal, Bayern Munich's two big signings, integrated well into the team?
R: Yes, they have done a good job so far and I believe they will be very important for us in the years to come.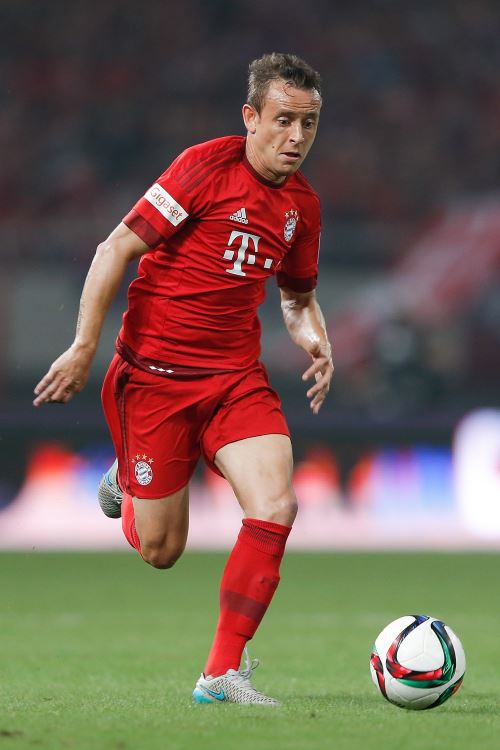 IF: Borussia Dortmund have had a strong start to the new Bundesliga campaign, too; will they be your fiercest domestic rivals this year and do you think the club are benefitting from Jurgen Klopp's departure last season?
R: Dortmund are a great team and this year that won't be different. It is very hard to be on top every year all the time. They have a good coach as well and will be a force to reckon with this season.

IF: What will you have to do this season to improve your chances of winning the Champions League?
R: I hope we can all be healthy in the latter parts of the season, so when we need all the players, they are available to help the team and you can call upon them.

IF: You have been involved from the start this year; how do you see your season progressing?
R: I think we have played well so far, but as the season is young, there is room for a lot of improvement. We will be getting better each game.
IF: What did coach Pep Guardiola tell you at the start of this season?
R: He said that we are on the right track and as the team to beat we always need to be focused on our job.

IF: Is it right to say that in Guardiola's system you are sometimes de facto 70 per cent a midfielder?
R: We play with a possession-style kind of football, so yes, you can say this.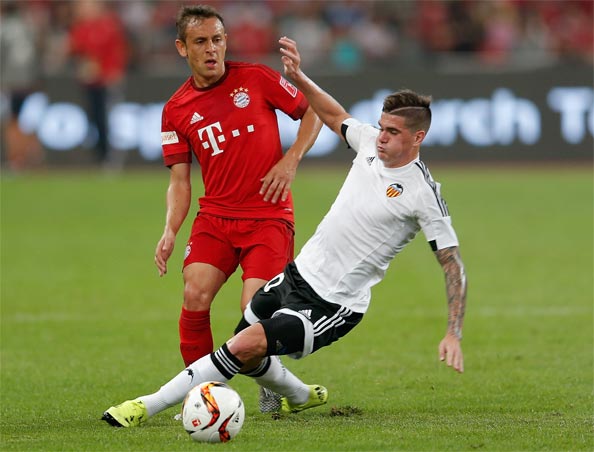 IF: Bayern Munich are the most dominant team in Germany and won the last three seasons by a mile. Do you think this gives the Bundesliga a disadvantage internationally as it is not a competitive as for example the English Premier League and thus not as entertaining?
R: I doubt your assumption. The league [ed. the Bundesliga] is very tough and it has many good teams. This year the Bundesliga will be as tough as ever.

IF: You saw Bastian Schweinsteiger leave for the English Premier League this summer. Was his move a surprise to you and how has it impacted on Bayern Munich?
R; Bastian was an idol here, a true champion and friend. We will miss him, but I am sure that we will be fine.

IF: What impact will he have on Manchester United and do you think he can help them win the Premier League this season?
R: I wish him all the best and I hope he can help his team to a lot of success as well. Now though to say that they can win a championship is too early and the competition in England is also very tough. Nothing is easy.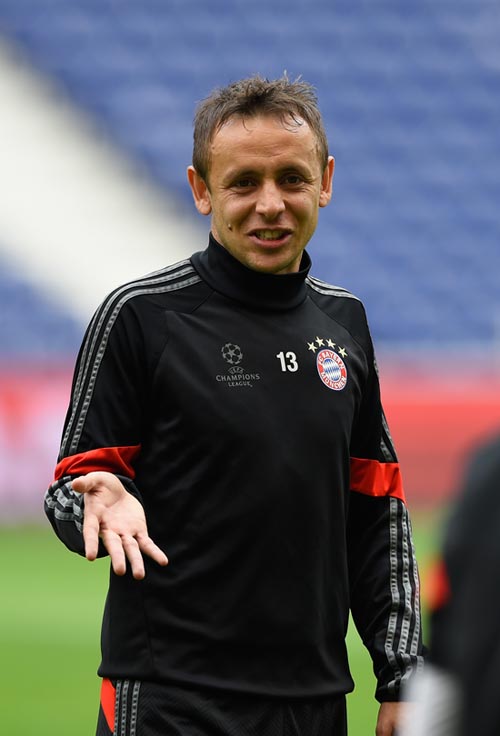 IF: Would you ever consider following him to the Premier League in the future? And have you ever been close to signing for an English club?
R: The Premier League is a top league, but I have two more years at Bayern and I plan to stay here for at least this period.
My agent has told me that he has been approached by some English clubs*, but I decided to renew my contract with Bayern and those English clubs went away.

IF: You have been plying your trade in Germany for nine years while your contract was extended by Bayern Munich in 2014 by another three years. You have also applied for German citizenship this year. Your long-term plans must clearly be in this country? Could you imagine moving somewhere else or returning to Brazil?
R: I am very comfortable here, my family is very happy as well. Germany is a great country and has a very good league.
The future belongs to God, let's see what happens, but I am at Bayern and I want to be here at least until the end of my contract.

IF: There have been some rumours that this could be Pep Guardiola's last season with Bayern Munich. How is life with him as your manager and where do you think he could go to next?
R: He is the best manager in the world and that's why there are always rumours.
But we are focused on this season and hopefully we will have another successful one together with Guardiola.
*Rafinha's agent confirmed after the interview that Arsenal were an English club that made an approach.