Follow @insidefutbol




An intermediary in Axel Witsel's transfer believes a move for his client to Everton and Goodison Park is the likeliest outcome this summer, but personally feels the Belgian should join Napoli.
The midfielder's future is almost certainly away from Zenit Saint Petersburg this summer, and he has attracted the attention of a number of clubs across Europe.

Stoke tried their luck by slapping a bid earlier in the summer, but Witsel showed more of an inclination towards Roma, but it seems both clubs are out of the race.
Everton and Napoli are claimed to be the only clubs left in the chase and the Belgian is expected to convey his decision to his suitors in a few days time.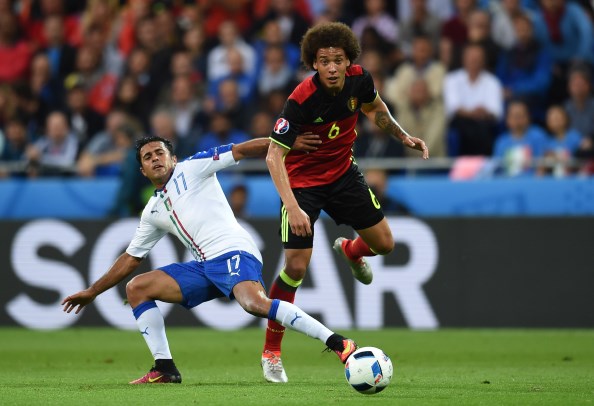 However, Francesco Marseglia, an intermediary for Witsel, admits that the financial pull of the Premier League has edged Everton ahead in the chase and the midfielder is unlikely to move to Napoli.
relatedNewsStory
Speaking to Radio Crc, Marseglia said: "From what I know the guy is far away from Napoli.
"The deal has faded, and their offer didn't take lot of things into account. Perhaps Everton may even raise their offer above an engagement of €4m."
He admits that from an economic point of view, Witsel is more likely to join Everton, but feels from a footballing perspective the midfielder should be joining Napoli.
"Everton seem more likely at the moment.
"If you see from the economic situation it is the right move, but for his career, I would choose Napoli a thousand times [over Everton], even putting aside Champions League football.
"Everton do not seem like a big team, and if he was my son, I would no doubt advise him to join Napoli."